Music Production  Brisbane South Side
Record with Steve Richard-Preston – music producer. I can help you with the recording, mixing and mastering of your music project. I have over 20 years experience with music production and have worked with diverse artists and clients who have received radio play and featured in the ARIA Charts.
Recording Studio
I operate a small, home project studio on the south side of Brisbane servicing suburbs including MacGregor, Sunnybank, Mt Gravatt and more. My studio is isolated and acoustically treated to deliver professional quality recordings.  The space is perfect for recording vocalists and solo instrumentalists as well as multi track recording of duos or small groups who are happy to record overdubs.
I work on the latest digital audio workstation software with industry leading/professional equipment including Rode and Shure condenser and dynamic microphones, RME digital-analog convertors and analog input and processing stages.
If you require a larger space, I am available as a freelance audio engineer and can record in other studios in Brisbane.
For the deliverable product, I can provide either an unedited project file of the recording session, an edited/cleaned project file or a fully mixed and mastered final track/s. See below.
Production
Are you an artist with ideas and songs but need some additional help to bring those ideas to life? I can help produce your track and can also provide remix services for previously recorded tracks.
Mixing and Mastering
My mixing service takes your recorded files and processes/balances them to a professional standard. You can let me know what style you are aiming for and also provide me with reference tracks as a guide for the sound you're aiming for.
Mastering is the final stage of the audio production process and adds the finishing processing, shine and level to your song ready for distribution on digital platforms.
Production, recording, mixing and mastering services are available at hourly, half day or day rates depending on your requirements. Contact me to discuss your project, I'd love to hear about your creative endeavours.
Mobile Audio Recording
Got an event or live performance that you want recorded? I have a mobile recording system that can capture up to 6 channels of audio with professional studio quality DAC and microphones. This setup is perfect for small instrumental groups, or larger vocal groups.
My professional, mobile audio recording service is available for Brisbane and surrounding suburbs at either day or half day rates.
You can read more about my experience below, or feel free to contact me for more information.
"Create Daily" – Is a simple mantra that helps bring ideas to life. Whether it's client projects or my own personal work, each day is an opportunity to be truly creative…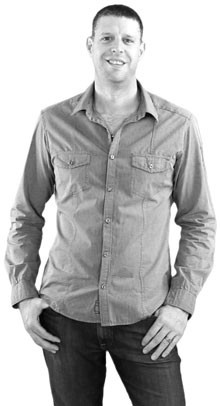 Hello artists, Steve Richard-Preston here. I'm a trained audio engineer with 20 years experience.. 
I've worked with ARIA charting artists and artists that have received radio play, in various roles – everything from producer to studio recording engineer and mix engineer.
I've completed a Diploma of Music Industry Technical Production here in Brisbane Australia, and I've also worked as a live sound engineer, audio engineer at a large Australian University, and as a recording studio supervisor.
But to be honest I don't think qualifications are really that important. My best assets are my ears and my passion for music – I love music, it's my life, it's why I'm here. I love working with all styles from pop to rock, hip hop, EDM, country, choral and everything in between.
I'm an artist myself so I know you've worked hard getting your music to this point, and I can't wait to hear your music and help you with the finishing touches. When I'm finished your track will be mixed, mastered and ready for release on major platforms.
Thanks so much for your consideration, if you've got any questions at all, please get in touch…
WEBSITE DESIGN
CONTENT PRODUCTION
DIGITAL STRATEGY
Is today
your day to create?